Welcome to the Cancer Data Access System!
Biospecimen Applications:
New applications for biospecimens are currently being accepted for the following project types. Application periods close on the dates indicated at 11:59 PM EST.
---
The Cancer Data Access System ("CDAS") is a website where you may request data recorded from various research studies. For some studies, you may also request images or biospecimens.
CDAS provides extensive public documentation for each study, including a trial summary, an overview of the data collected, and a searchable database of research projects and publications.
If you are interested in obtaining study data, you may begin a CDAS project for that study. All projects are reviewed by NCI trial leadership. Upon approval, you will be granted access to the requested data and/or materials for a limited period.
The following studies are currently available on CDAS:
NLST - The National Lung Screening Trial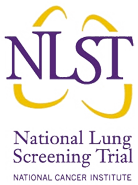 This trial compared two ways of detecting lung cancer: low-dose helical computed tomography (CT) and standard chest X-ray. Both chest X-rays and low-dose helical CT scans have been used to find lung cancer early, but the effects of these screening techniques on lung cancer mortality rates had not been determined. NLST enrolled approximately 54,000 current or former heavy smokers from 33 sites and coordinating centers across the United States.
You can submit requests for: Study data, CT scan and digital pathology images. Tissue microarrays or DNA cores may be requested via an EEMS biospecimens request. ACRIN biospecimens are only available by contacting ACRIN.
PLCO - Prostate, Lung, Colorectal, and Ovarian Cancer Screening Trial

This is a large-scale, randomized study to determine whether certain screening tests will reduce the number of deaths from these cancers. PLCO is being conducted at ten sites, geographically and demographically disparate, around the U.S. The Trial enrolled approximately 155,000 male and female participants between the ages of 55 and 74 from 1993 to 2001.
You can submit requests for: Study data, chest x-ray and digital pathology images, biospecimens, and specimen verification forms for biospecimen project funding.
IDATA - Interactive Diet and Activity Tracking in AARP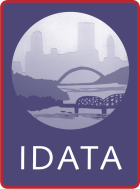 This study examines the measurement error properties of instruments used for dietary and physical activity assessment in cohort studies. The investigators administered four dietary assessment instruments.
You can submit requests for: Study data and biospecimens.
EPPT - Early Phase Prevention Trials
This Phase 0/I/II Cancer Prevention Clinical Trials Program (Consortia) is comprised of multiple individual trials in high-risk populations that focus on the systematic early clinical development of promising preventive agents. These studies are led by five research centers with widespread participation across many institutions.
You can submit requests for study data of completed trials.